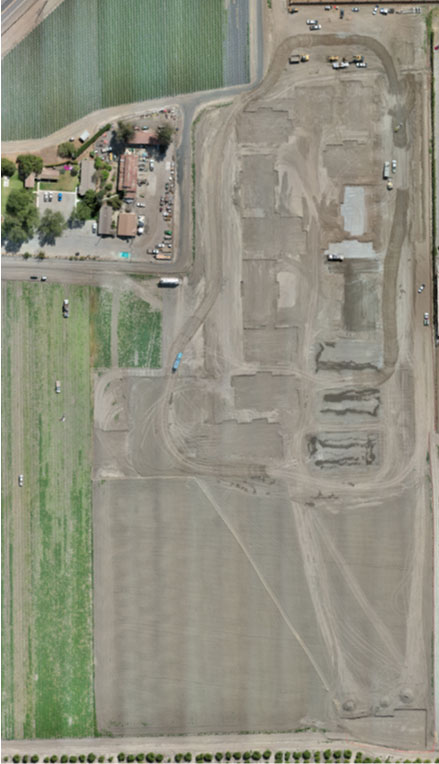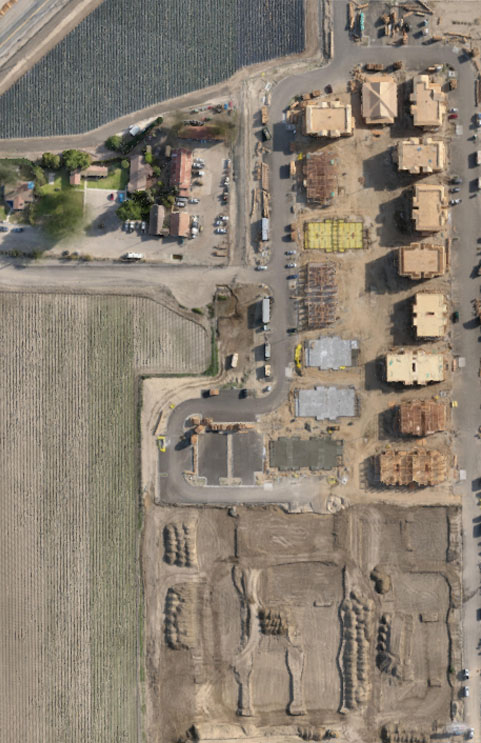 Agriculture is a critical component of California's and Ventura County's economy. However, farmworkers often find themselves living in substandard or overcrowded conditions. The plight of these essential workers inspired the development of the Somis Ranch Farmworker Housing Community, a 360-unit deed restricted affordable housing community exclusively for farmworkers and their families. The project is being constructed in two phases on 18.4 acres of an agriculturally zoned property in the Somis area of unincorporated Ventura County.
Jensen Design & Survey, Inc. has been involved since the project's conceptual development, working closely with the project architect and developer to establish a conceptual site plan and framework. JDS led entitlement efforts, coordinating site design and submittals amongst an interdisciplinary team, and preparing all application materials- including written project applications, written project description, and Density Bonus request letters. Our team also prepared a Tentative Parcel Map and preliminary civil engineering plans for review and approval by the County of Ventura. Throughout the process, JDS advised project proponents on strategy and coordinated with County staff to ensure a smooth and efficient approval process, resulting in a unanimous vote of approval and certification of the Environmental Impact Report (EIR) from the Board of Supervisors.
Once entitled, JDS worked to handle permitting through Building and Safety, Land Development, Water Works, Caltrans, County Surveyor's Office, and County Fire. Design of the project included a new public water line that extended a half mile up CA-34, a 300,000-gallon water tank, CA-34 road widening improvements, a culvert crossing of a red line channel, wet utilities throughout the site, grading and drainage, and the preparation of a parcel map. Permitting for the culvert included preparing a HEC-RAS model and hydraulic report that were approved by Watershed Protection.
Currently both phases 1 & 2 of the project are under construction. JDS is providing staking and construction engineering services for all utilities and site work.